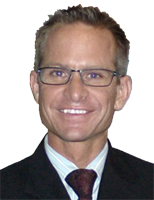 Gerald Huber initiated GHiii following his passion to create an international platform for people to share their positivity through inspiring enerGHiii.

Gerald Huber:
"I'm gaining my inspiration from the fascination of nature's variety of little wonders around the world. From listening to people from different cultures I can summarise that the strongest memories and emotional energies do not stick to commercial experiences. The real highlights of life are based on smiling faces and barefooted moments feeling the pure nature.

My life since ever is motivated by a GHiii way of thinking. The process to identify and formulate this lifestyle of positiviGHiii took me over some development steps, among others being inspired by the Chinese lessons of "Chi" and "Feng shui" which address the enhancement of life energy.
Starting in 1998 I discovered creative art as ideal way to express my enerGHiii. The art events give me an opportunity to share my positiviGHiii with people through their rewarding energetic feedback.
In 2007 I registered "GHiii" and GHiii-art – the art to enerGHiii. At the same time I launched the GHiii websites featuring the GHiii-community which is a tool and motivation for people to share their life enerGHiii and inspire each other."
enerGHiii is positively contagious
and sharing positiviGHiii enriches
the own and others life's.

Gerald Huber's personal success comes from his creative synerGHiii of interdisciplinary talents
management – technical logics - communication – creativity
He is esteemed for his passion to inspire people with positive energy and is often described as
initiative – innovative - illustrative - intuitive.